Welcome to the Dark Deception Wiki!
The wiki about the horror game Dark Deception, in which anyone can edit!
Our wiki currently has a total of 150 articles, and 31,757 edits, since its founding on October 7th, 2018.
---
About Dark Deception
Developed by Glowstick Entertainment, Dark Deception is a story-driven first-person horror maze game. There's nowhere to hide and nowhere to catch your breath. Run or die - it's your choice. Trapped in a realm of nightmarish mazes with a mysterious woman, your only hope of survival is to find a way to escape the darkness.
---
Videos
Latest Videos
Q&A Livestream
Devlog
---
Characters
---
Featured Article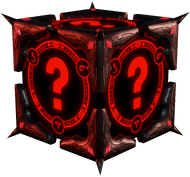 Portal Boxes are objects that appear in Monsters & Mortals. When obtained during a match, a randomly selected item will be provided to its user. These items can either be useful or harmful to the player or other players.
Portal boxes appear as large, glowing boxes that levitate above the ground. To mortals, Portal Boxes sport dark purple edges, smoother curves, and round red gems. To monsters, Portal Boxes are given a more sinister appearance, sporting jagged points on each corner, black edges, and red crystals. Each face of the cube is decorated with the outer ring of the nightmare portals, along with a large question mark in the center.

Read more about them here.
---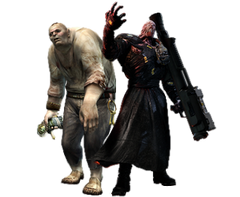 Our goal is to be the most reliable source of information of everything related to Dark Deception. This is a 100% non-profit online encyclopedia run by the fans, for the fans!
Please read our wiki guide before making contributions to the wiki!
---
Twitter
---
Dark Deception music
---
Latest blog posts
Blogs

Kyrope
•
Read this to find out the purpose of it. You can see an example a section of Monsters & Mortals inf…
Notice: This page is made to correct an error we are having with one of our pages.
See more >
Community content is available under
CC-BY-SA
unless otherwise noted.